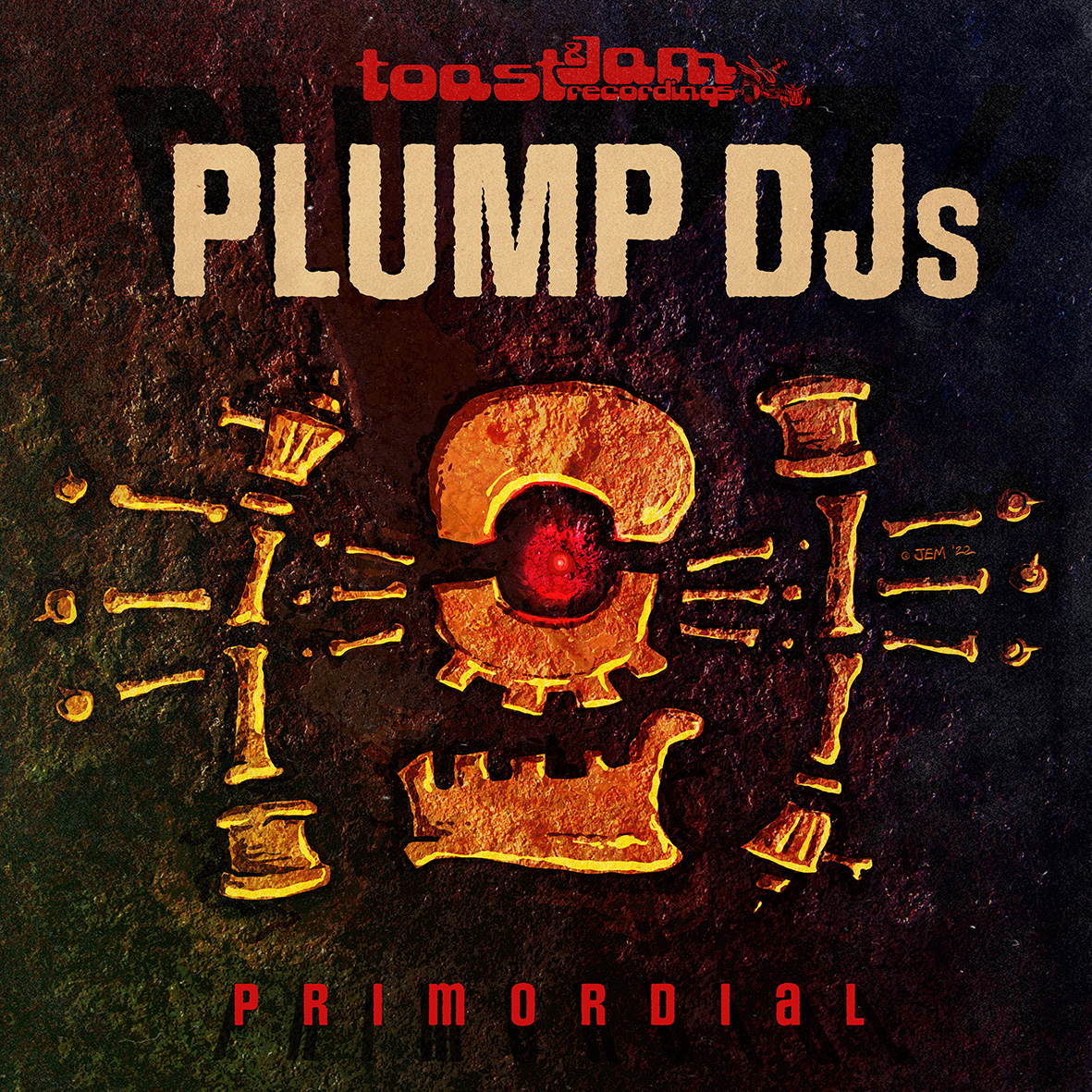 The brand new single Primordial by Plump Djs has been finally been unearthed and set free on Toast&Jam recordings, adding to a highly anticipated succession of new releases in 2022.
This rocket fuelled breakbeat behemoth is definitely one for the players, strictly limited release and handed out well under the counter for those in the know this summer.
In character the record in sustained and tenacious, both funkified and bodacious.. a soundtrack to make the floor burn non stop. No big breakdowns, no nonsense, just the juice!!